FOR IMMEDIATE RELEASE
3/27/2020
We hope this message finds you and your family healthy, safe, and doing well during these very different circumstances for us all. 
Alpha Libraries supports radio as we navigate this new challenge and is offering you our complete collection of production and sound effects libraries of over 1.7 million tracks during this time. It is our commitment to support radio stations producers, programmers, and talent in the best way we can.
We know the challenges of everyone's working environments changing so unexpectedly.  It is our goal to ensure every production talent has all the tools to continue doing the great work they do.  We sincerely hope this helps everyone to develop great produced information, content, programming, public service announcements, advertiser commercials, fundraising, assisting with relief efforts, sound design and imaging during the COVID-19 Pandemic.
Thank you so much for everything you are doing at home to keep your family healthy while also supporting your audience. Please reach out to Steve Wall Steve@SourceAudio.com to inquire about your complimentary Alpha Libraries for Radio account.
This offer is complimentary with no associated barter inventory.  When business is back to usual, as determined by Premiere, if you wish to continue using the service, please contact Steve Wall at 206-661-5551 or Premiere Networks Affiliate Sales at (818) 377-5300
We look forward to hearing from you.
Media Contact:
Steve Wall 206-661-5551  Steve@SourceAudio.com
VP Radio & Library Services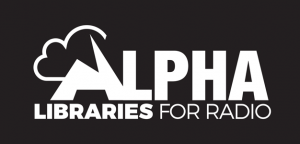 Los Angeles, CA, August 3, 2016 – SourceAudio, the world's leading white label music DAM platform, has announced that the company's Alpha Libraries for Radio service has achieved a major industry milestone: over one-million production library and SFX tracks are now available for download by subscribing radio stations. The announcement was made by Douglas Reed, EVP, Radio and Library Services, SourceAudio.
Distributed by Premiere Networks, Alpha Libraries for Radio is the industry's largest collection of production music beds, sound effects and imaging elements. Alpha releases at least five new albums each day – as well as new libraries monthly – to thousands of radio station affiliates.
"Not only has our Alpha Libraries for Radio service become the biggest service of its kind anywhere, but the sheer quality of the library material we offer our subscriber radio stations is unsurpassed," said Reed. "Alpha offers everything from industry heavyweights like 5 Alarm Music and Opus 1, to high-end independents like Alibi Music, Manhattan Production Music and Strike Audio. Our Alpha service is literally one-stop shopping for any format. And, because we update it daily, our offerings never get old."
"The team at SourceAudio and Alpha Libraries for Radio is dedicated to providing unmatched access to quality production music, and stations across the country are reaping the rewards," adds Eileen Thorgusen, Senior Vice President of Affiliate Relations for Premiere Networks. "It's a game-changing service for our affiliates, and we look forward to seeing what milestones they reach next!"
Scott Webb, Production Director, CBS Radio Miami (Kiss 999|Power 96|560 WQAM) – a radio station affiliate for SourceAudio's Alpha Libraries for Radio service – said, "Thanks to Alpha, the agony of searching in vain for the right, quality, perfect bed has been over for a year now. Alpha has definitely kept their promise to grow – and they have – now offering over a million cuts. Sweet!"
Alpha Libraries for Radio is distributed to radio on a barter basis by Premiere Networks. For affiliate and sales information, please contact Premiere Networks at 818-377-5300; or Steve Wall at 206-661-5551 – steve@sourceaudio.com or visit http://alphalibraries.com
ABOUT SOURCEAUDIO:
Based in Los Angeles, CA, SourceAudio is the world's leading white label DAM platform for music publishers and administrators, labels, broadcasters, production companies, and creative agencies. The company's platform subscribers utilize SourceAudio to manage, search, distribute, track and monetize their audio assets.
Thousands of iconic brands across the media landscape leverage SourceAudio's advanced capabilities to generate revenue, enhance creative, and maximize efficiencies. SourceAudio's network-based approach for buyer, publisher, and sub-publisher connectivity in one cloud based ecosystem is revolutionizing the music-for-commercial media supply chain.
For more information, please see: http://www.sourceaudio.com
# # #
SourceAudio Company Contact:
Douglas Reed
EVP, Radio and Library Services
800/401-3093
doug@sourceaudio.com
Media Contact:
Dan Harary
Asbury PR Agency
Beverly Hills, CA
310/859-1831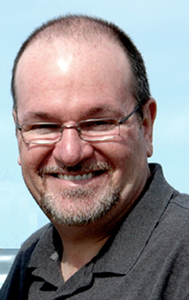 LOS ANGELES, CA: July 28, 2014 – SourceAudio, a business-to-business music licensing and distribution platform which provides exclusive domestic distribution for Alpha Music Libraries through Premiere Networks, is pleased to announce a new working relationship with veteran radio programmer / on air talent Steve Wall.
Wall's record of success includes achieving #1 ratings at KDON, KKXX, XHTZ, KMXV, KWIN/KWNN, KBOS. Working with legendary morning man "Charlie Tuna" and Wall's discoveries include launching the careers of Mancow, The Bakaboys, Rusty Humphries, Mark Adams, to name a few.
Wall will coordinate with Premiere Networks to offer Alpha Music Libraries to radio stations nationwide. Utilizing Wall's extensive contacts within the radio industry, along with SourceAudio's cloud-based search and delivery system, Alpha Music Libraries is poised to become the largest collection of production music ever made available to radio by offering access to hundreds of production music libraries, many of which have never been marketed to North American radio before. Currently there are over 450,000 music tracks, sound design elements and sound effects available in Alpha Music Libraries, with more added each day.
"We're very excited about what this means for both the radio industry and the music publishers on our platform," says SourceAudio Co-Founder Andrew Harding. "Our industry-leading music distribution technology allows every publisher on our platform – both large and small – to instantly make their music available to radio station clients across North America. You're looking at an extremely exciting opportunity for everyone involved."
Wall is equally enthusiastic about what this means for radio programmers, production and imaging creative staff everywhere.
"I get goose-bumps when I listen through the Alpha Music Libraries, it's that good. It makes me want to get back into a studio and produce. Anyone who knows how hard it is to find the right piece of music will love Alpha Music Libraries. This is for people who get how important every produced element is on the radio station, the true music lovers in radio," Wall says. "Now your production can sound as good as the music you play on the air. Many of those same producers supply tracks to Alpha Music Libraries. From imaging and sound design, to full-length production and commercial beds – including cut outs and stems, every format, every genre – this will give your station the sound edge you need to win with listeners, and advertisers."
For additional details, visit the Alpha Music Libraries website at http://alphamusiclibraries.com or reach out to Steve Wall Steve@AlphaMusicLibraries.com or Premiere Networks at 1-818-377-5300