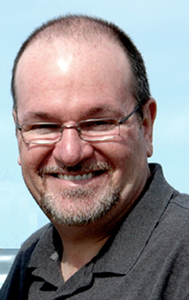 LOS ANGELES, CA: July 28, 2014 – SourceAudio, a business-to-business music licensing and distribution platform which provides exclusive domestic distribution for Alpha Music Libraries through Premiere Networks, is pleased to announce a new working relationship with veteran radio programmer / on air talent Steve Wall.
Wall's record of success includes achieving #1 ratings at KDON, KKXX, XHTZ, KMXV, KWIN/KWNN, KBOS. Working with legendary morning man "Charlie Tuna" and Wall's discoveries include launching the careers of Mancow, The Bakaboys, Rusty Humphries, Mark Adams, to name a few.
Wall will coordinate with Premiere Networks to offer Alpha Music Libraries to radio stations nationwide. Utilizing Wall's extensive contacts within the radio industry, along with SourceAudio's cloud-based search and delivery system, Alpha Music Libraries is poised to become the largest collection of production music ever made available to radio by offering access to hundreds of production music libraries, many of which have never been marketed to North American radio before. Currently there are over 450,000 music tracks, sound design elements and sound effects available in Alpha Music Libraries, with more added each day.
"We're very excited about what this means for both the radio industry and the music publishers on our platform," says SourceAudio Co-Founder Andrew Harding. "Our industry-leading music distribution technology allows every publisher on our platform – both large and small – to instantly make their music available to radio station clients across North America. You're looking at an extremely exciting opportunity for everyone involved."
Wall is equally enthusiastic about what this means for radio programmers, production and imaging creative staff everywhere.
"I get goose-bumps when I listen through the Alpha Music Libraries, it's that good. It makes me want to get back into a studio and produce. Anyone who knows how hard it is to find the right piece of music will love Alpha Music Libraries. This is for people who get how important every produced element is on the radio station, the true music lovers in radio," Wall says. "Now your production can sound as good as the music you play on the air. Many of those same producers supply tracks to Alpha Music Libraries. From imaging and sound design, to full-length production and commercial beds – including cut outs and stems, every format, every genre – this will give your station the sound edge you need to win with listeners, and advertisers."
For additional details, visit the Alpha Music Libraries website at http://alphamusiclibraries.com or reach out to Steve Wall Steve@AlphaMusicLibraries.com or Premiere Networks at 1-818-377-5300