See what current affiliates have to say!
Station Testimonials
"Here is one of the production pro secrets I can share with my fellow Creative Directors. If you really want to be innovative, then learn how to use the latest in technology. AI is a tool, and Alpha Libraries uses it properly. The AI feature will save you time in finding the right choice of music beds for your project. For example, you might want to find tracks that are DMX, AC/DC, Hip Hop Trailer mix, and the AI feature will find it for you. BAM!"
"Using the AI for searching is a must for better production from Alpha Libraries. The AI feature will separate you from the rest and make you stand out. Your boss will think you're a genius."
"I use Alpha for The Giants, Monday Night Football, Sunday Night Football, Thursday Night Football, and the Yankees. Alpha Libraries is what we use in the Big Leagues!"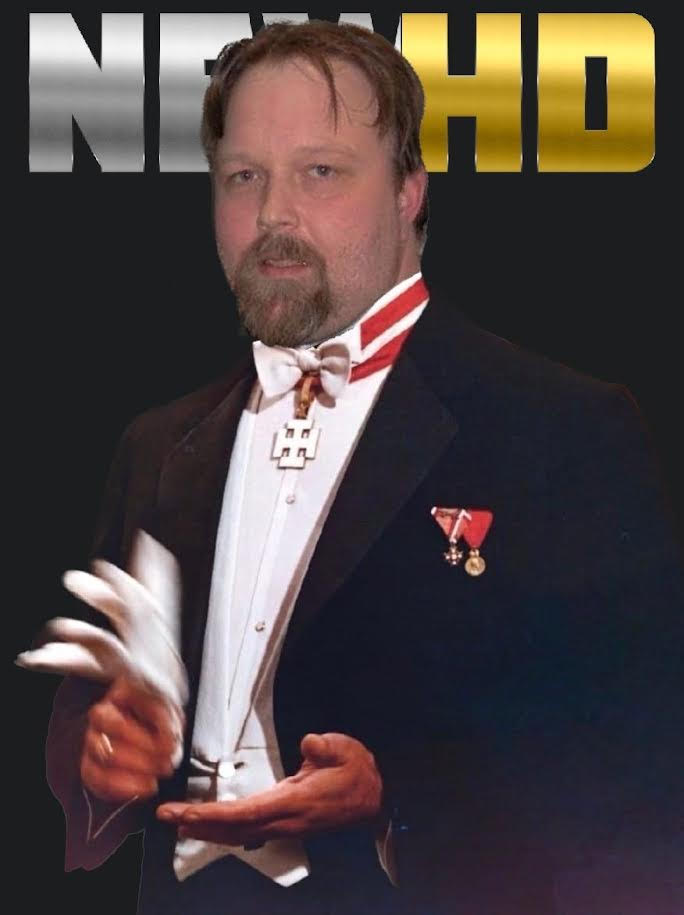 "Alpha is beyond a library. It is a partnership. Steve and the team are always there to assist us in making greatness."
"Efficient. Working with Alpha is so easy and time saving that we actually have more time to spend on other things. Making us better in areas we do not even need music beds for!"
"INCREDIBLE. Delivers beyond all expectations. Has every SFX, bed and element I need. EVERY TIME."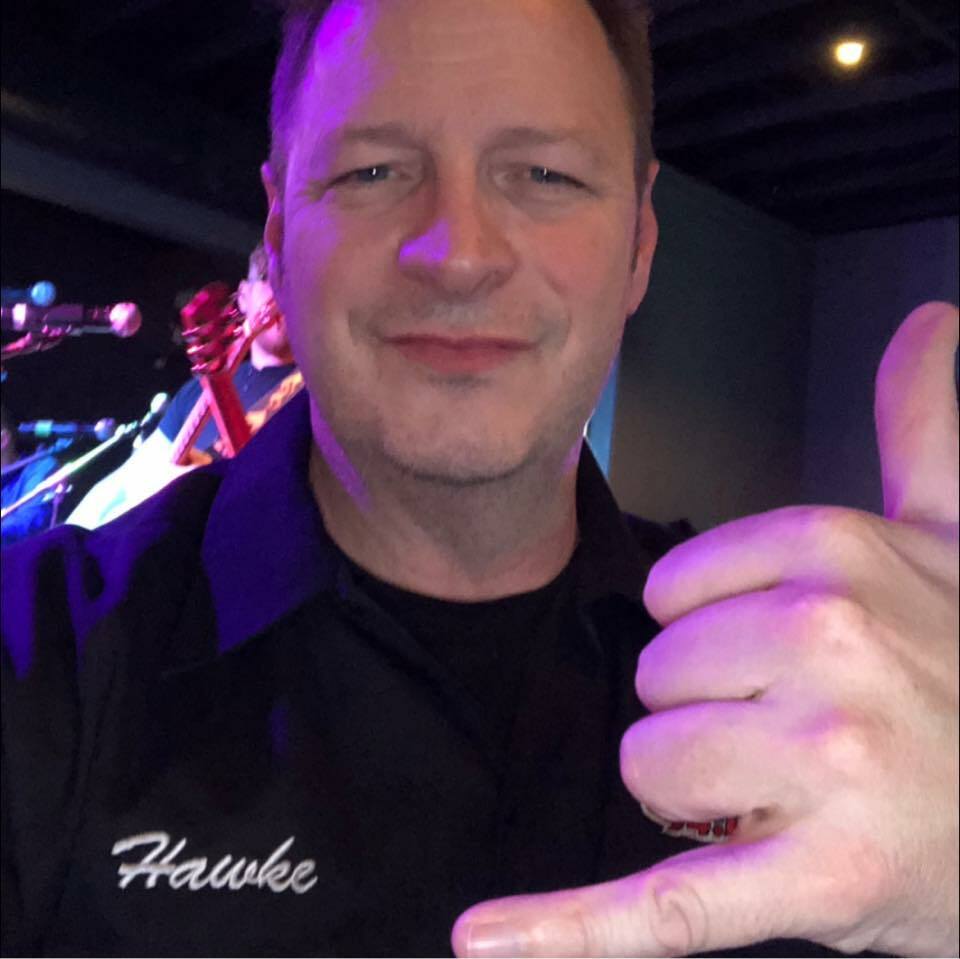 "With literally MILLIONS of pieces of audio, it would be incredibly intimidating to work with were it not for the amazing search functions baked into the Alpha experience. Any type of music bed you can imagine is at your fingertips, often with lots of stems and work parts included to play with. Plenty of sound design and radio-friendly imaging tools as well make Alpha a superior one-stop shop for our production needs. Also love their openness to feedback and responsiveness!"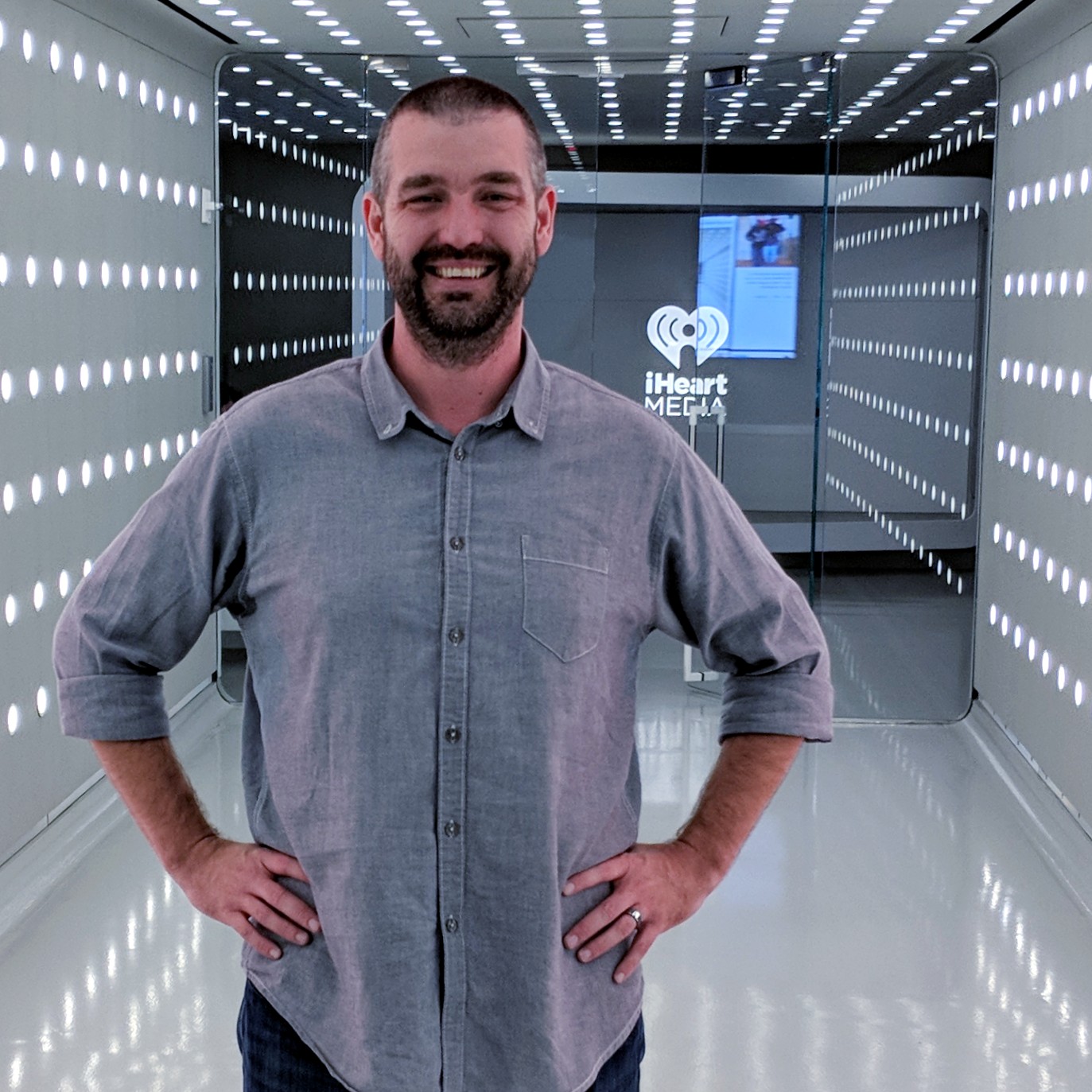 "For the last 6 years I've used Alpha libraries for commercial production. I Voice, write and produce for New York City, Washington DC, Philadelphia, Atlanta , Baltimore, Hartford, Radio.com and other large markets here in the U.S. Alpha has the absolute best music and SFX library that I've ever used. Hands down, if you want to sound like the best, you got to use the best. In 20 years, I've never seen a library so comprehensive in all music genres. The last four awards I've won were spots using Alpha Libraries music and SFX. I can create anything the client wants with Alpha Libraries. The best in the business."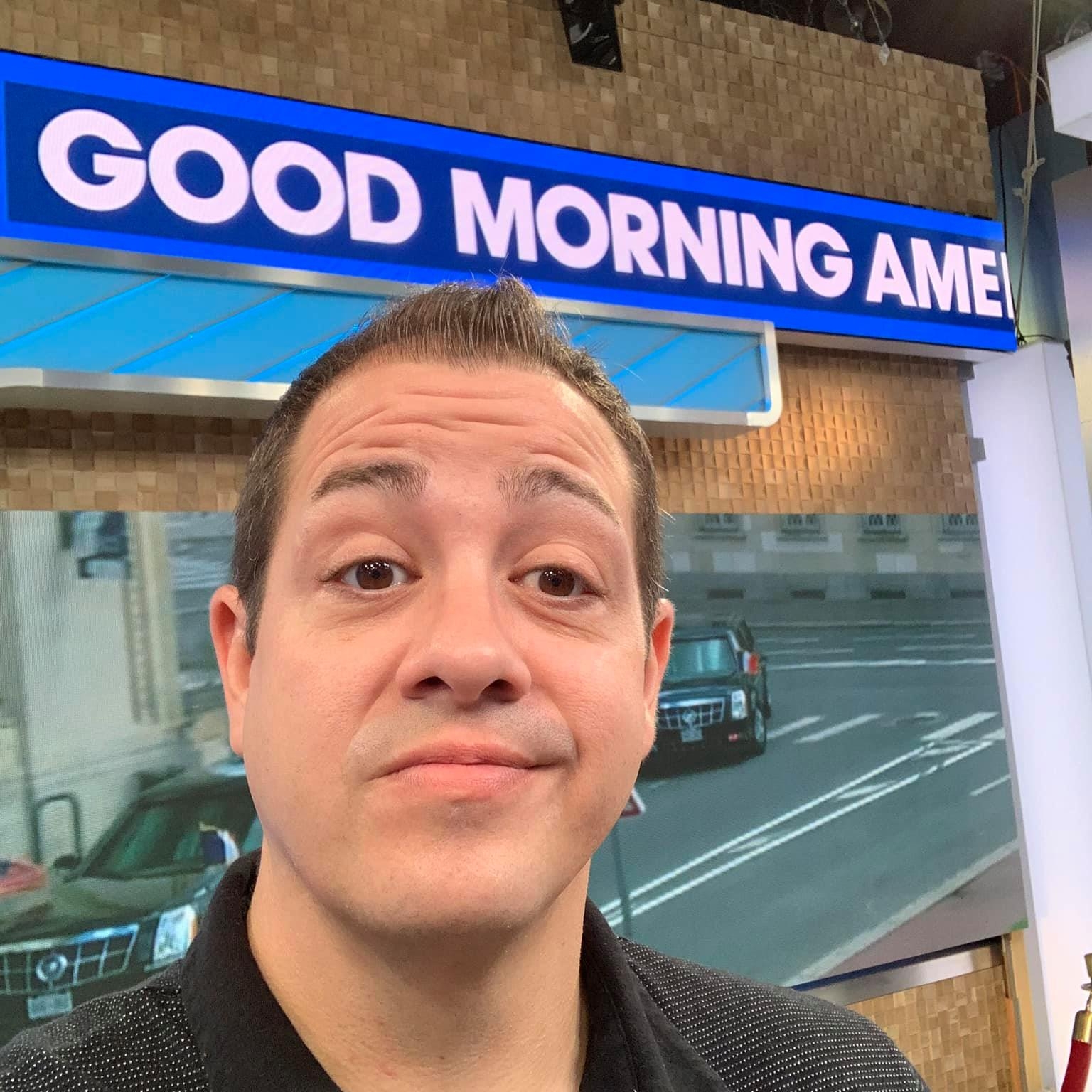 "I'm using Alpha Libraries for all my National and Custom production and I'm getting some amazing stuff from you guys … Thank you for upping everyone's game!"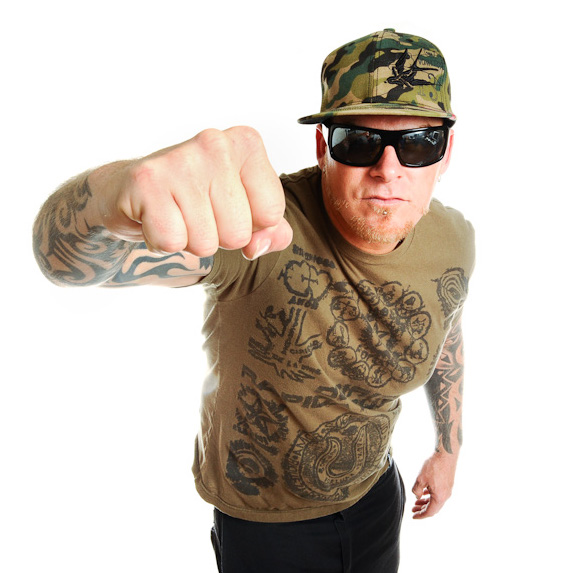 "Just wanted to send a note of thanks for the incredible work you all do at Alpha Libraries. From a production director's perspective, the music is such a vital component to any spot/commercial. It is what tells the story… Since we have become a client of Alpha Libraries, several of our regular Underwriters/Sponsors have actually replied back to us stating how "the sound is exactly what they wanted". As we continue to work in an environment that is constantly changing, it is a blessing to know that we have a company like Alpha Libraries that we can rely on to continue to provide amazing production music that is spot on.. Steve, outside of the outstanding music, I also want to express my thanks to you for being such a great representative for Alpha Libraries. Your attention and dedication to your clients is commendable. Thanks again for everything!!!"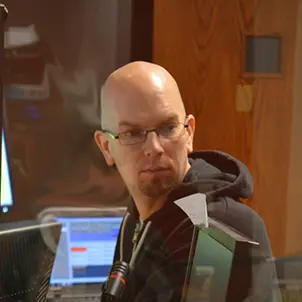 "I received full access to Alpha Libraries, and upon first time using it, I realized 4 hours had passed!
Their libraries are completely over the top! Hollywood standards in my opinion A producers paradise!
Good thing you're able to create and make your own playlists as you will get lost and carried away!
SOLD"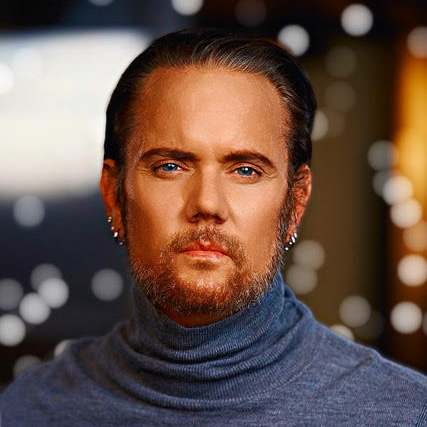 "We've been using Alpha Libraries for several months now and feel as though we're only scratching the surface! The library is massive, with a multitude of search capabilities. It makes the chore of looking for production music so much easier. We love it!"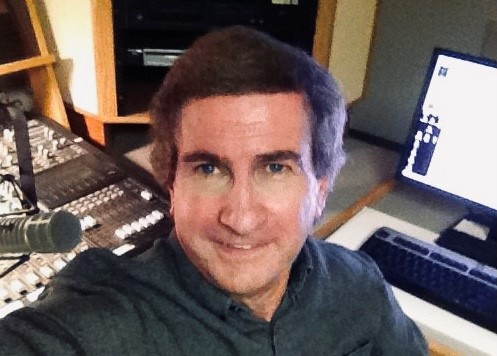 "Just a quick note again to tell you how much I appreciate your service … the selections perfectly fit the mood of what I am creating with our advertisers. Really makes for an awesome broadcast product that really hits home, delightfully, as the listening ear consumes it! Wonderful selections … great tempos … perfect for me to create and build with as I pick and choose which musical selection will best fit the material we are presenting. Every time … The best I always find what I need with your service!!!!!! Thank you so very much!"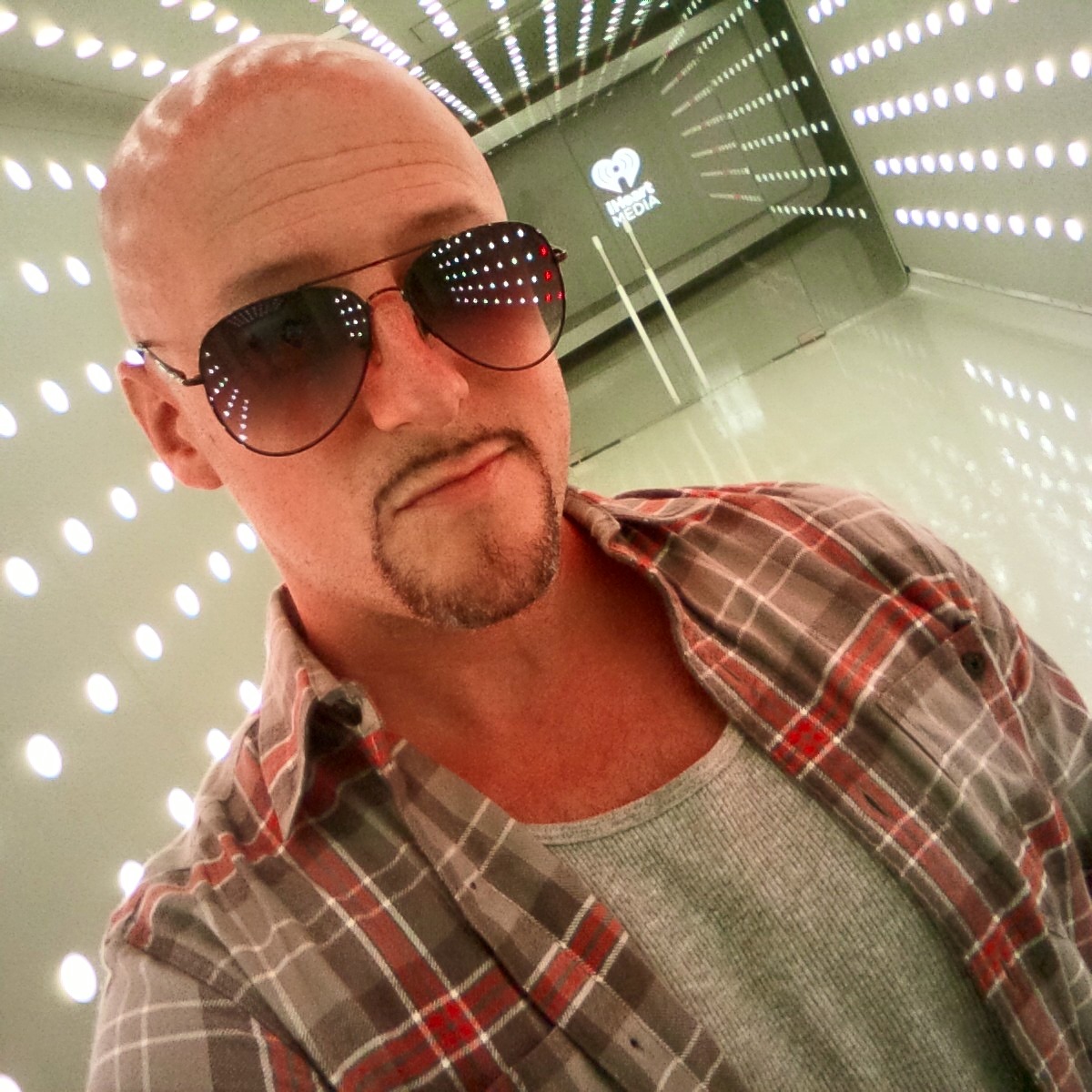 "The team at Alpha Libraries has over and over gone above and beyond for me when I've needed help to either find an old music bed from years ago or even give ideas and options for something fresh for a client. The library is fantastic with so many options and what I love about Alpha is they have so many options to help out either on your own or to even reach out to someone like Steve Wall who I've easily asked multiple times for assistance and not only does everything get to me in a timely manner but every time they knock it out of the park with their suggestions. I'm very thankful to have the Alpha team be a big help with us here at WCBS 880!" You have been a great help especially you Steve!!"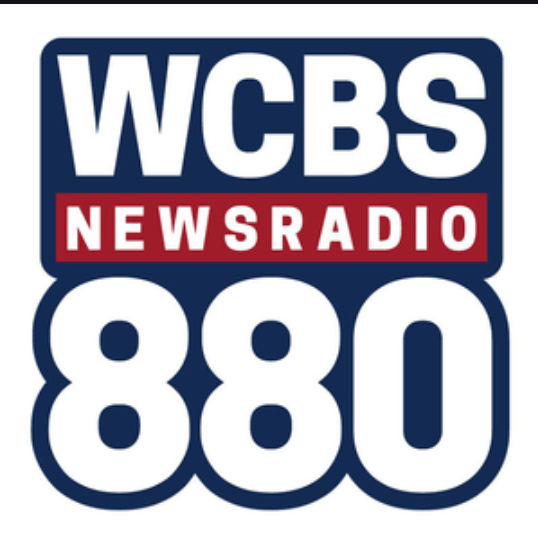 "When you're producing as many pieces daily as we are at the iHeart National Imaging team, having access to the right music for EVERY request is essential. Alpha Music Libraries ensure I am able to find the perfect building blocks to anything that comes up, and will even act as a source of inspiration for things we have yet to see someone ask for. Whether it's music, sound design, or even foley sound effects, I know I can count on Alpha to deliver the goods. I never have to run down the hall to a storage closet looking for the right SFX CD (or find a CD ripper), and I know that even the odd polka track for an Oktoberfest promotion will be a snap to find. I'm confident that I wouldn't be able to deliver the amount of finished audio to our stations in the timeframe that keeps everyone happy without the help of Alpha Music Libraries!"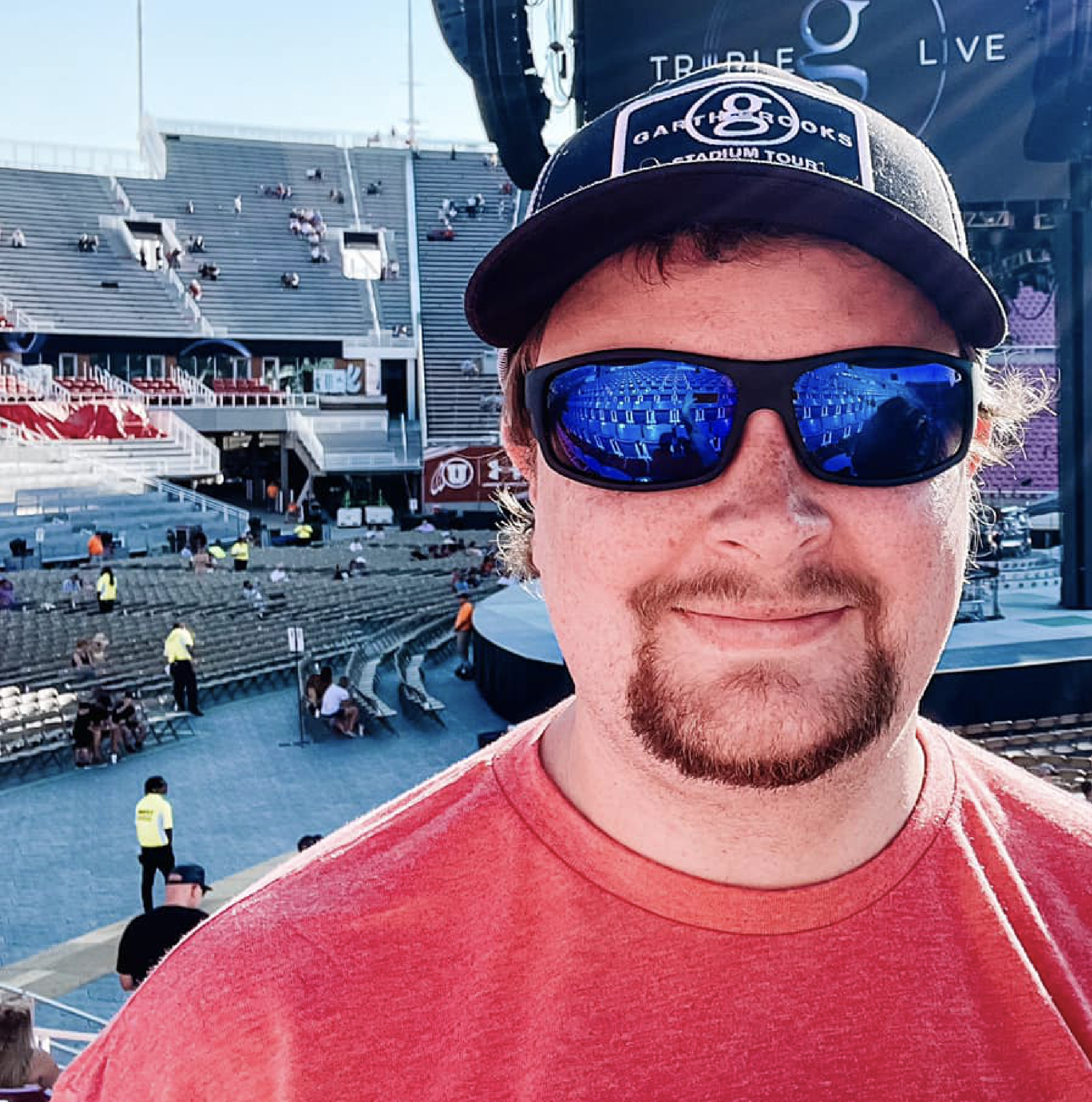 "Call me if you don't believe me because it might sound like they paid me to write this. They didn't. Alpha Libraries is MASSIVE. It's so easy to use even the Market President uses it. The best part, our Sales Team uses it and they've turned great sounding production from it into $$$$. Because the library is so huge we can find the perfect music to fit a new client and guarantee it's theirs exclusively. I have never heard or seen a better library than Alpha Libraries."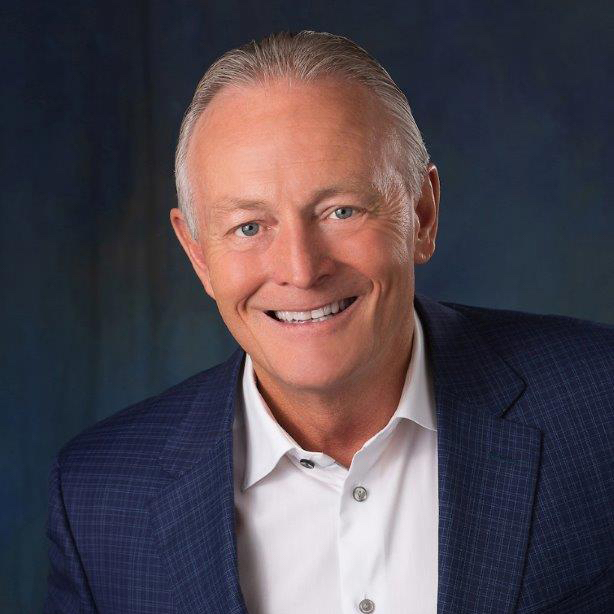 "We've been using Alpha Libraries at iHeart/DC since 2015, and from cinematic scores to sound effects to artist soundalikes, nothing has come close to matching Alpha's catalog."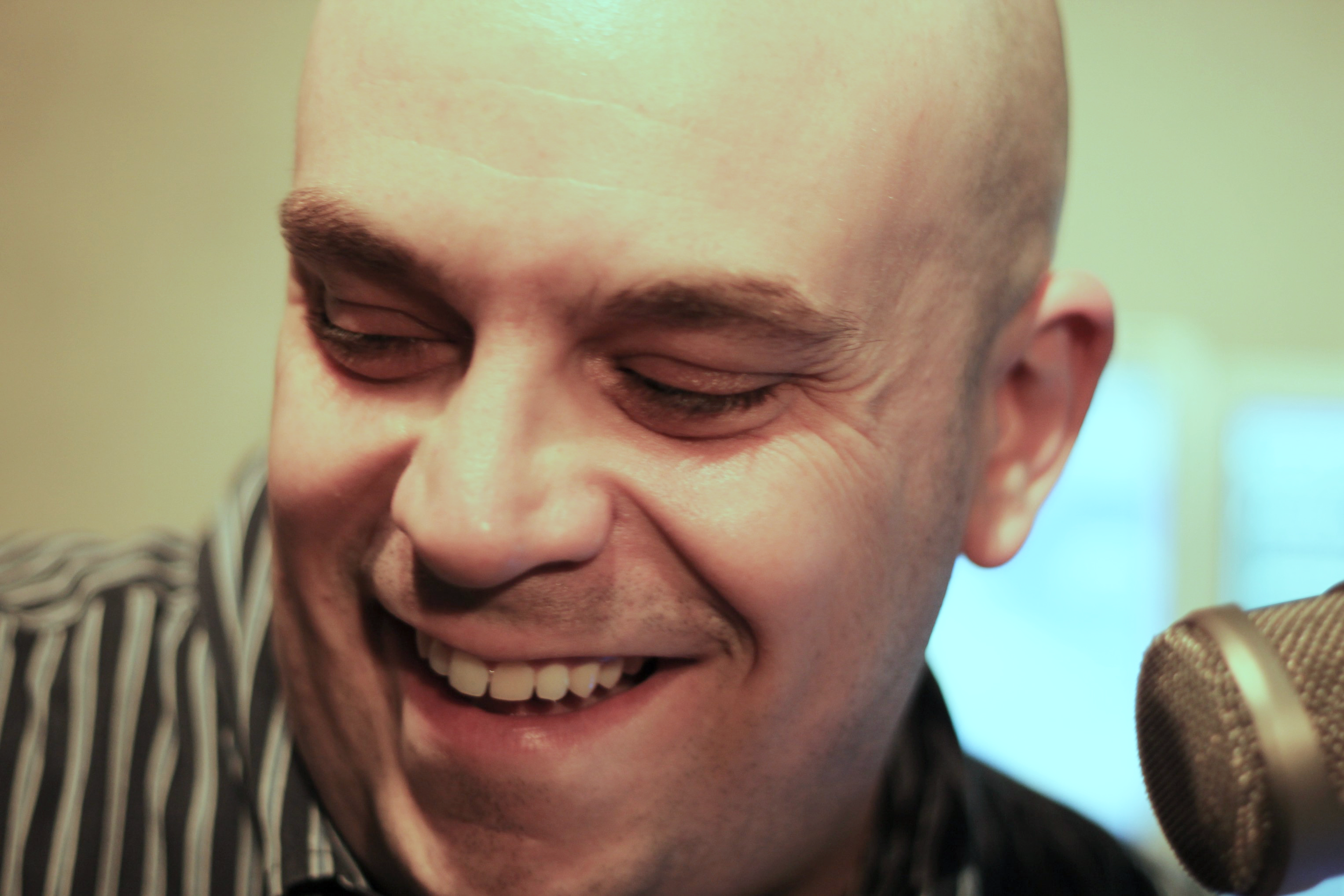 "Alpha Libraries for Radio has more quality beds to choose from, which helps when you produce spots for a diversity of formats like we do. If we need it, they have it."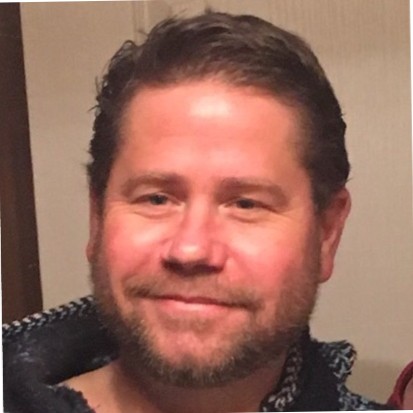 "I use Alpha Libraries every single day at work, without it I'd be lost in the production sauce! From SFX, to sound design, to their premo original music beds. Alpha Libraries wins across the board. Alpha Libraries is one of the most important audio tools to have as a radio producer. Steve Wall and the Alpha Libraries crew work tirelessly year round to keep the quality of music ready for airplay. Doesn't get any better than Alpha Libraries. Alpha Libraries: their music beds are better than yours. Alpha Libraries: You'll never get access to more TOP TIER original music beds… EVER. Stop reading and sign up already!"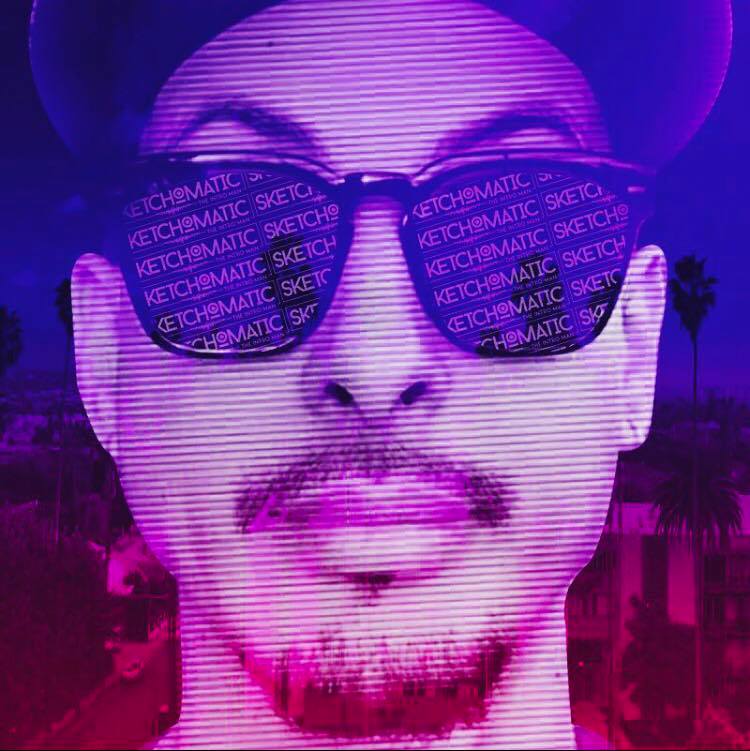 "Alpha Libraries has been an incredible resource for Dimes Media and our stations. The site is simple and easy to use, and it provides a huge library for all of our creative needs, from music beds, imaging elements, and even artists' drops. Anytime we have questions or need help their staff is always on point to help us get it done. Alpha Libraries provides us with everything we need to keep our clients happy, as well as giving us the tools we need to make our everyday creative sound amazing."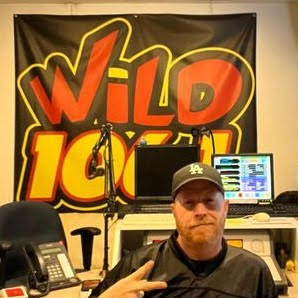 "I've used other libraries, but none are as intuitive as Alpha Libraries. I literally type in what I'm looking for and am greeted by a great amount of music that fits my needs. It also takes away the pressure of looking for something that works for my projects. I cannot stress enough what a wonderful tool Alpha Libraries is!"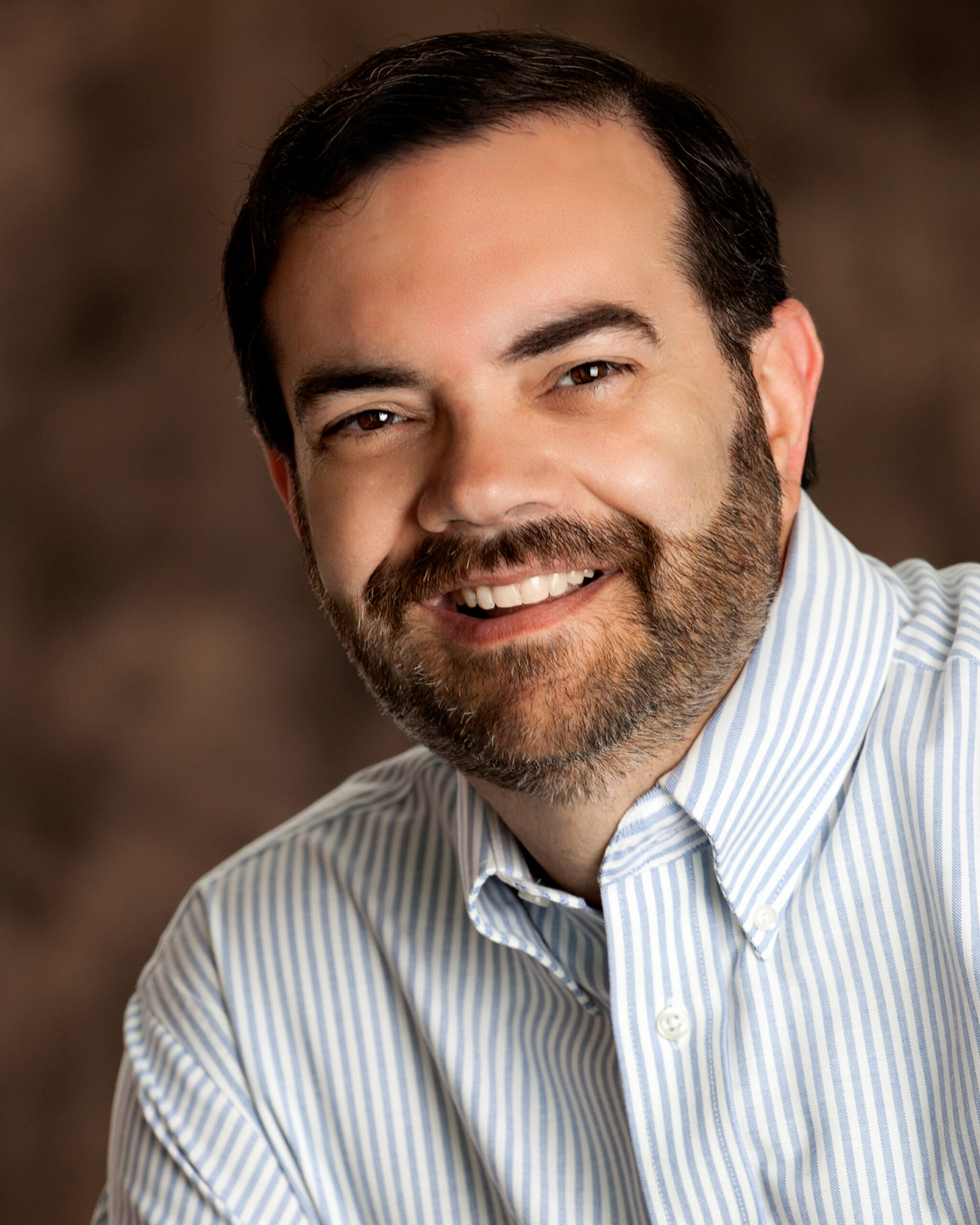 "Steve, just dropping you a note today to let you know how pleased we are with Alpha Libraries for any station and any format, I can find what I need! Incredibly deep categories that let you find just the right sound for your production. Keep up the good work."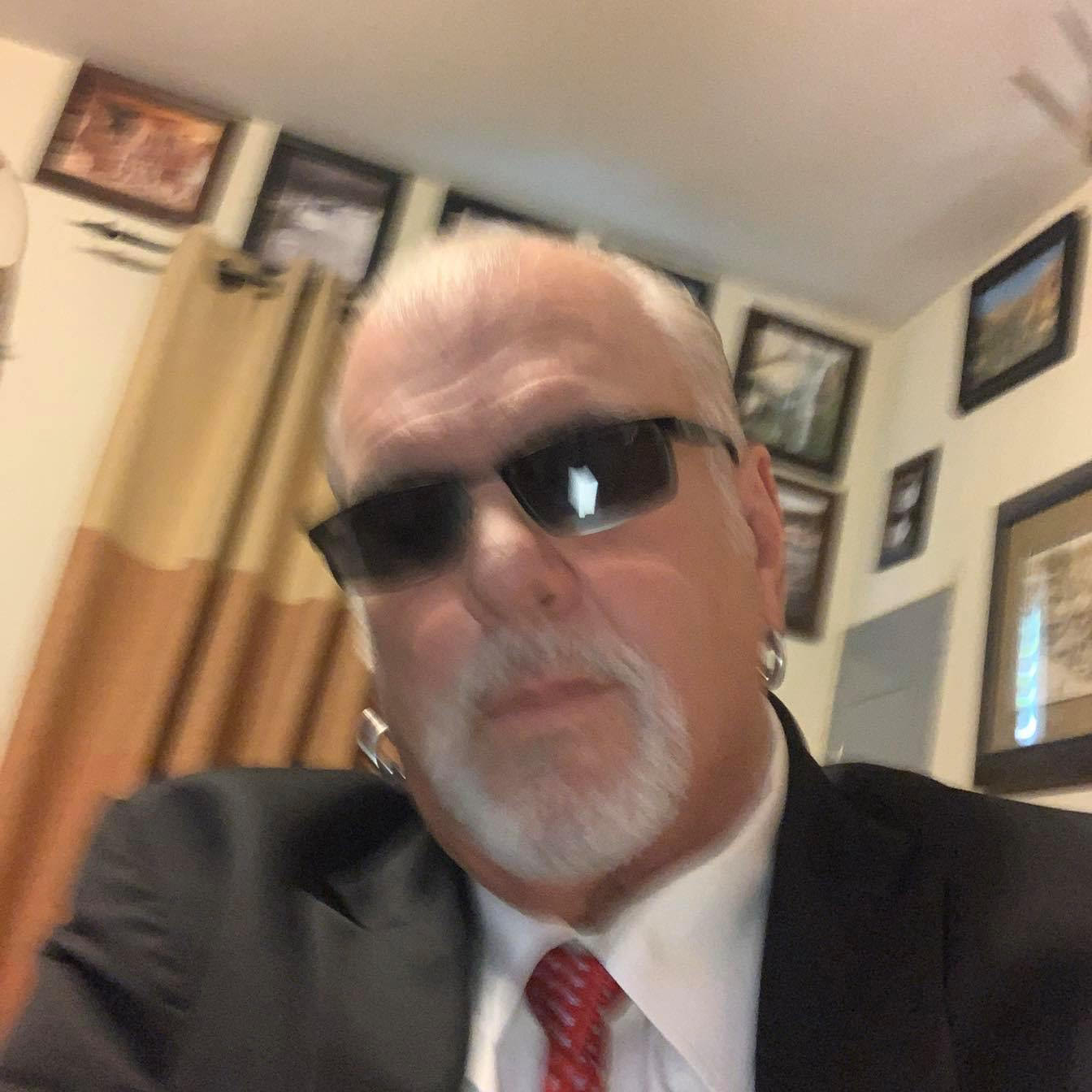 "Alpha Libraries makes my life so easy and my audio sound like I've been spending hours on it when I haven't. The search function is great. If you can describe it, Alpha Libraries will find it. Music, effects, people, static, whatever. It brings Theater Of The Mind to life!"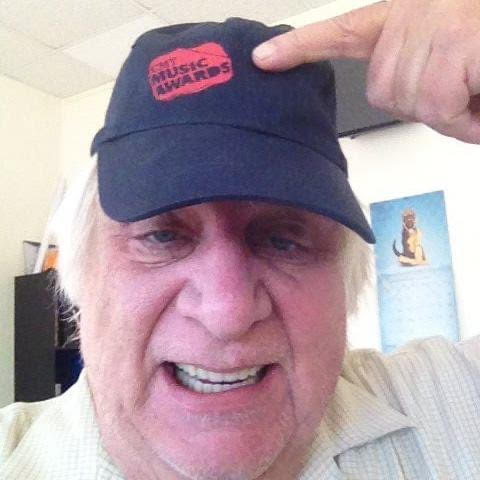 "I LOVE Alpha Libraries for Radio! In the past you knew that whatever your choice for prod music was probably going to sound cheesy, or era specific – with Alpha Libraries I can visualize the music I want for a specific piece and know that I will find exactly what I'm looking for!"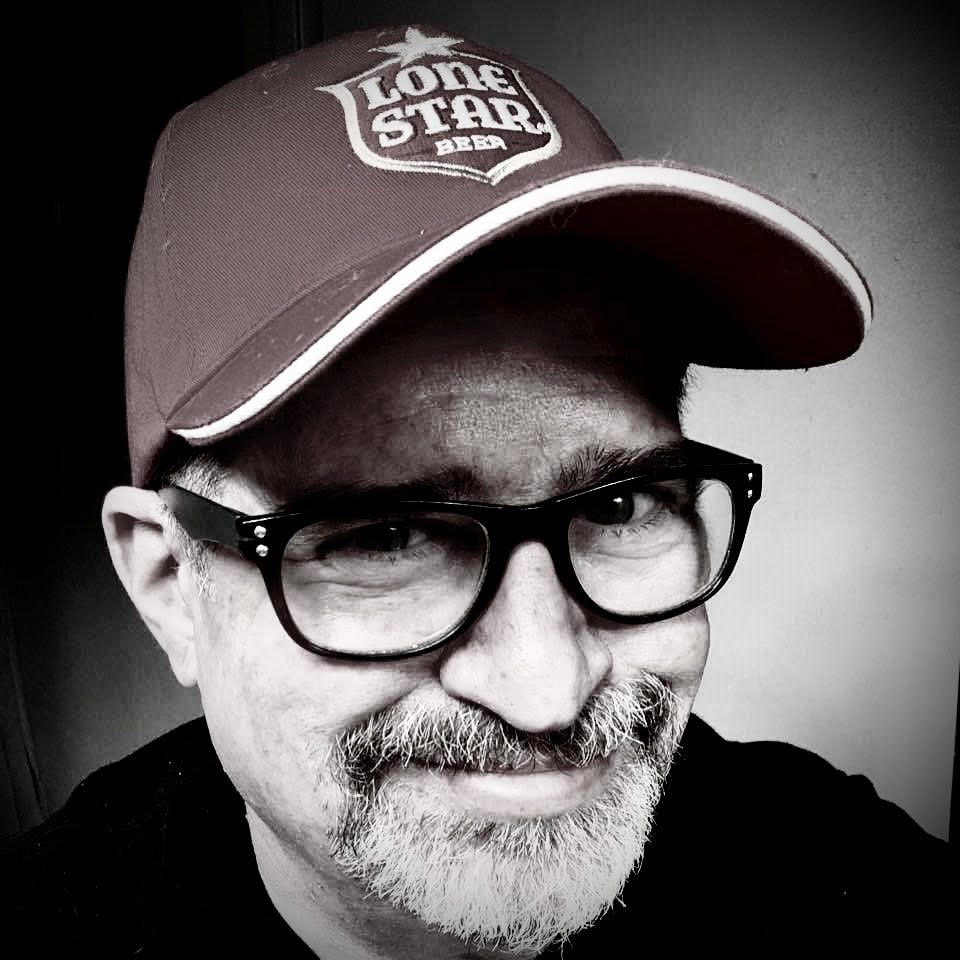 "I really appreciate your going the distance to help me on the Journey project, that was over the top help man, I was blown away."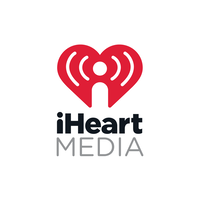 "One of the most challenging things a creative director can face is finding that perfect bed or effect to make their spot or segment. You can spend HOURS searching through some libraries, but the comprehensive search engine filters on Alpha Libraries make finding your perfect element a breeze…and there is so much variety that your production will never have the cookie-cutter sound of a single production-studio library!"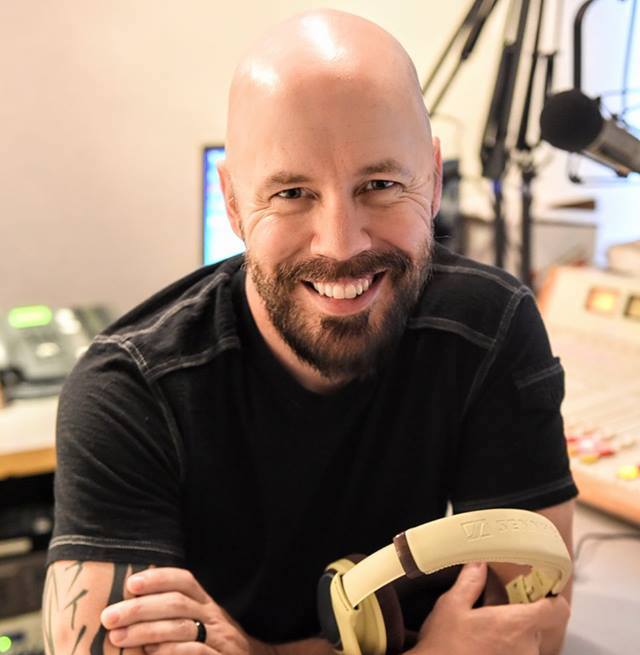 "Alpha Libraries is by far the best sound effects and music library on the market in my opinion. I have used many others in my career in commercial and public radio & TV production. Alpha comes out with new albums daily, so I always have a huge selection that stays fresh. Their music is never outdated, it is always relevant to the current sound and music styles of the present as well as old school sounds. I find enough sound effects to make full-length episodes. Their Halloween sound effects make my scary promos wicked and my July 4th promos pop. Sound effects really create that theatre of the mind and Alpha Libraries selection is incredible. You can preview & scrub selections before download, and download in many different formats (mp3, Wav etc.) that have multiple versions of most selections: Vocals, instrumentals, lengths etc. Making it very easy to find exactly what I need quickly and easily. The keyword search and the many search options available makes navigating their huge library simple & easy. You can search by album, artist, length, genre, tempo, and more. The fact that I can look up artists and find similar music makes it perfect for a lot of the production I do for radio. They have the best selection: Classic Rock, Big Band, Metal, New Pop, Jazz, Punk, Country, Hip Hop, Fusion, Children's songs and sounds from around the world, it's endless. Their holiday selection is amazing too, with great music in all genres. Holiday music gets stale and seem to be the most neglected of libraries I've encountered in the past. Overall, this Library makes my life easier and elevates the quality of the sound on all formats. Having this tool has been a game changer for me and my staff. Thank you!"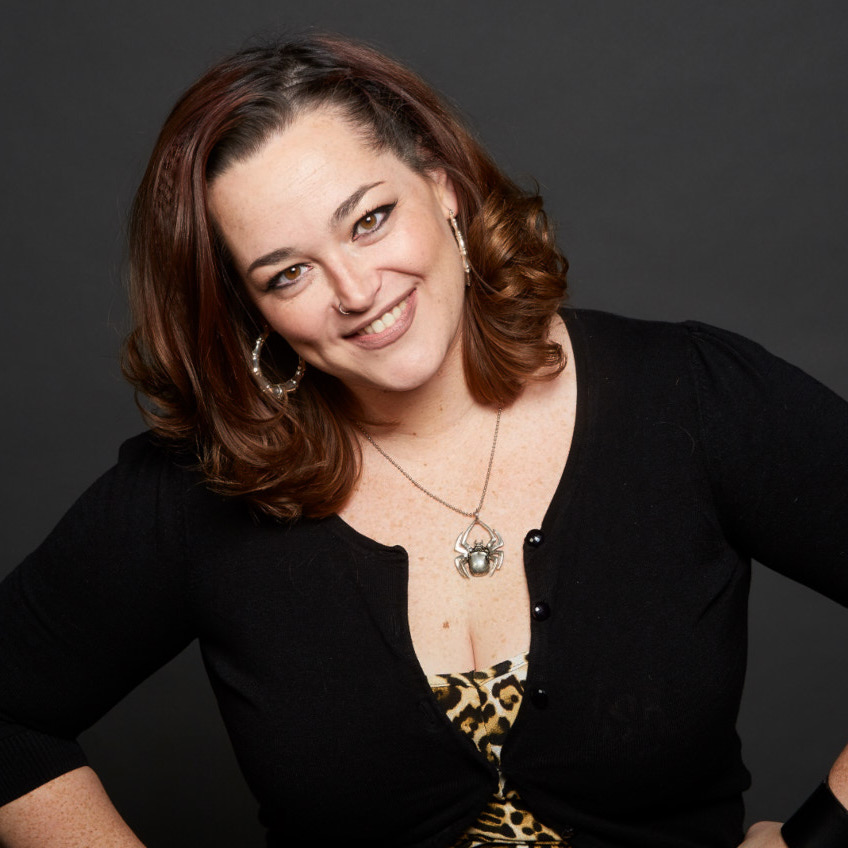 "Alpha Libraries is such a great site for people who work in audio production. I love how deep the library is and how the site is constantly updated everyday with new music and sound effects!
I find myself getting lost down the rabbit hole sometimes searching for that JUST RIGHT piece of music sometimes with all the options Alpha!"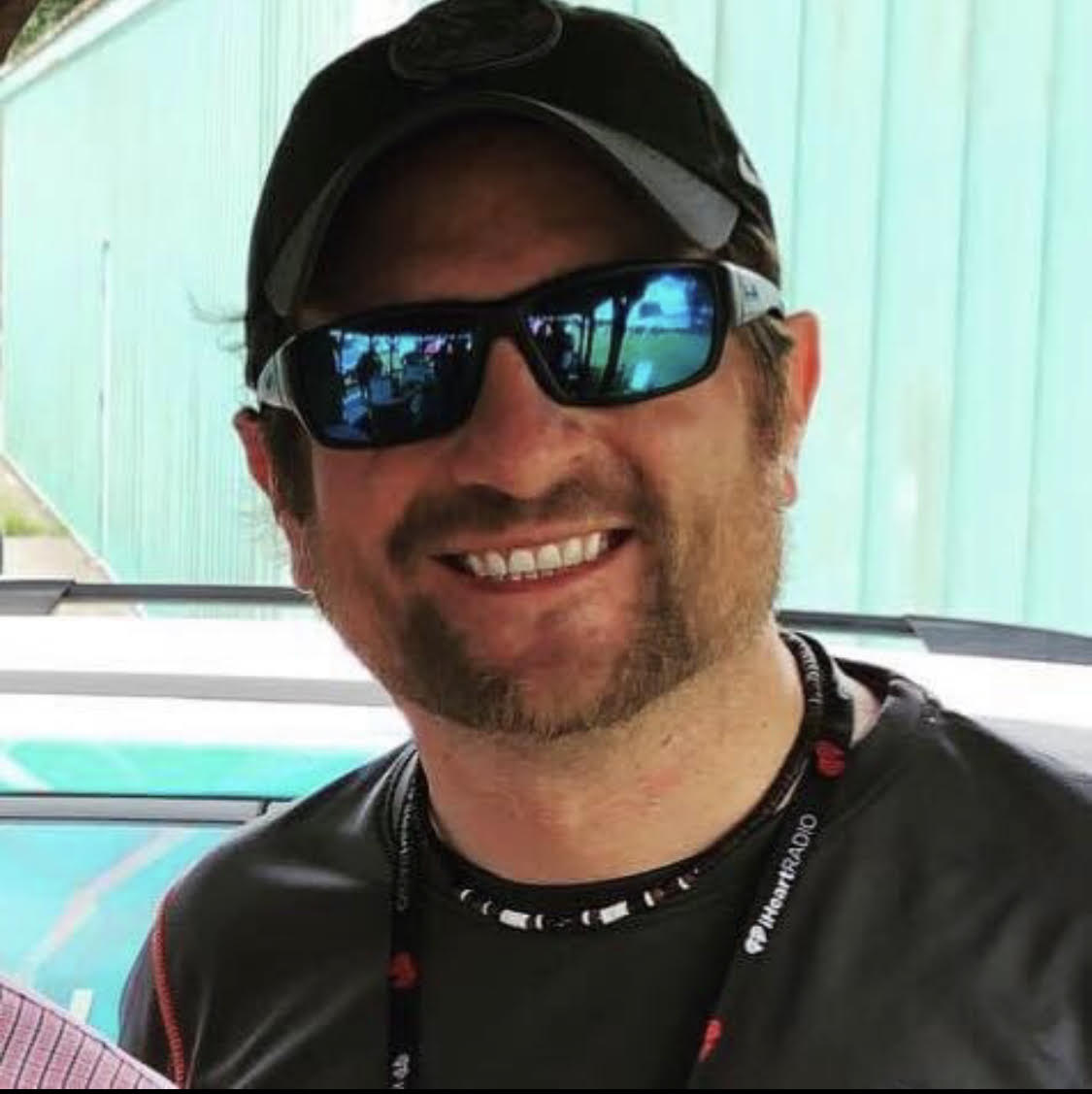 "Everything from morning features to imaging to commercials Alpha Libraries can be used in all areas of my job. They've got a ton of music beds, zaps and zings, and now artist drops. I still don't think I'm even close to seeing what Alpha Libraries has in it's arsenal, and that's not a bad problem to have!"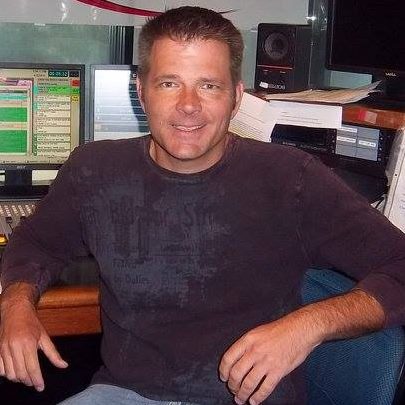 "LOOKING FOR A PIECE OF MUSIC THAT SOUNDS LIKE MOBB DEEP,OR TOM WAITS,OR ARTIE SHAW?!? I WON'T EVEN ASK WHAT YOU'RE WORKING ON. I WILL TELL YOU THAT YOU'LL FIND IT IN THE ALPHA LIBRARIES. A FANTASTIC, FAST LOADING SEARCH ENGINE."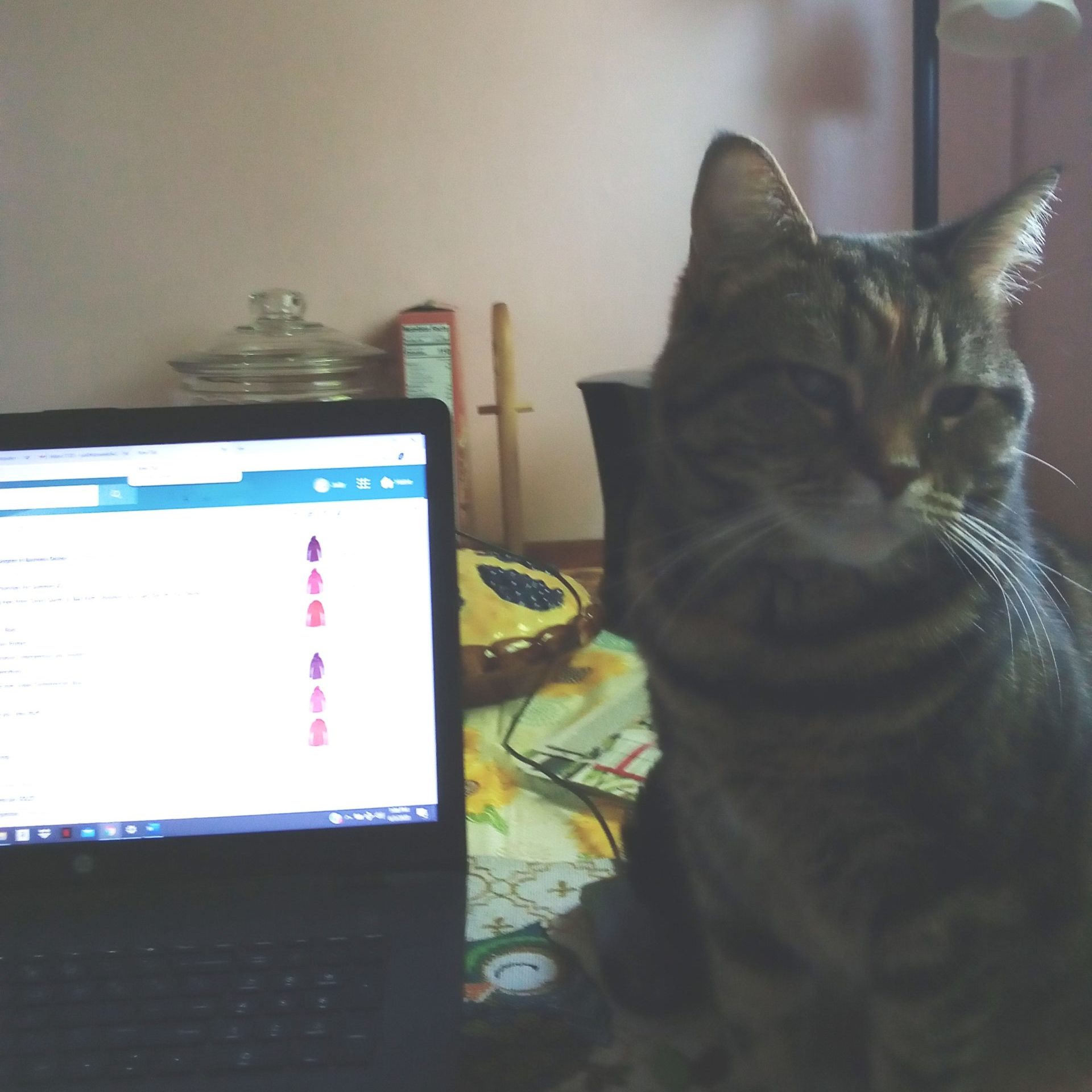 "Alpha Libraries is by far the most diverse collection of premium commercial beds on the market. With Alpha, it's one product and you're done! Music beds, sound effects, stagers, ID's…Alpha is the industry leader. If you're using anything other than Alpha, you're wasting your time. While others browse through complex search engines with algorithms no one can explain, Alpha does the work for you. You simply look like a master and your client comes back for more!"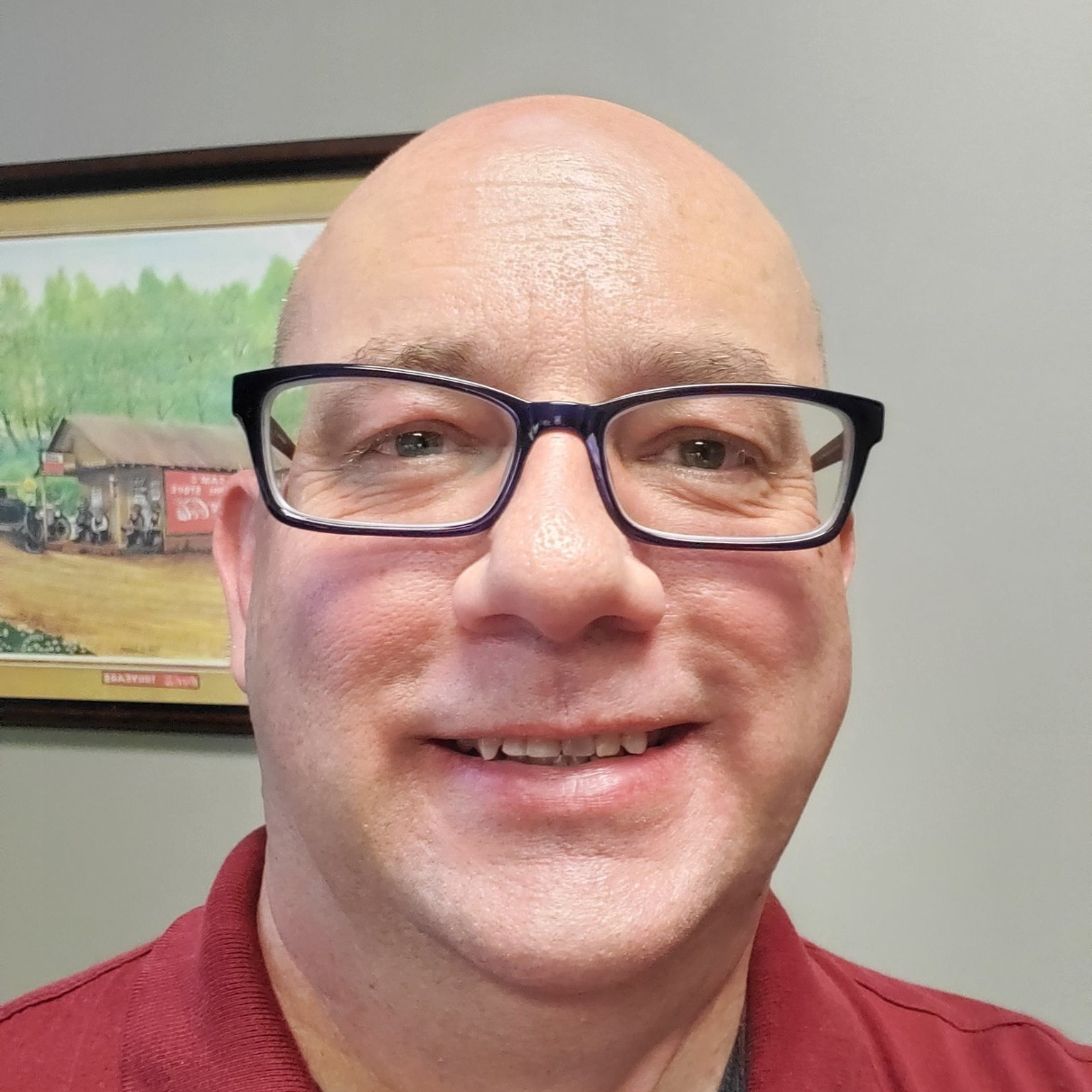 "Alpha Libraries is simply an epic resource. In order to create and elevate content, you need to have engaging sound elements. The variety and relevance of their library allows creators to explore every conceivable genre. I can't imagine creating without it."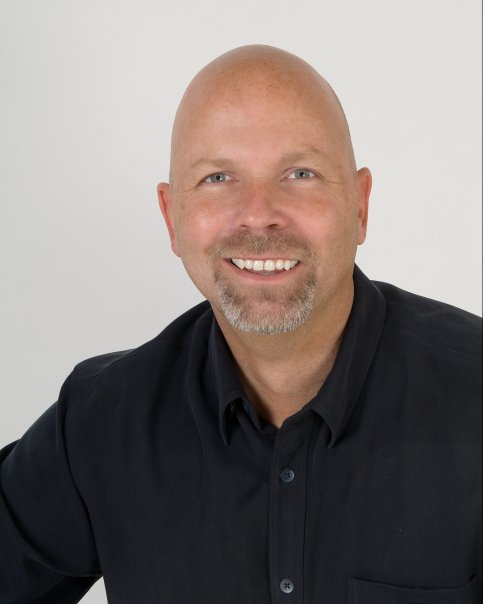 "The sonic branding and audio signatures created by Alpha Libraries and their custom Jingle producers have really helped capture a signature sound that's unique to each advertiser."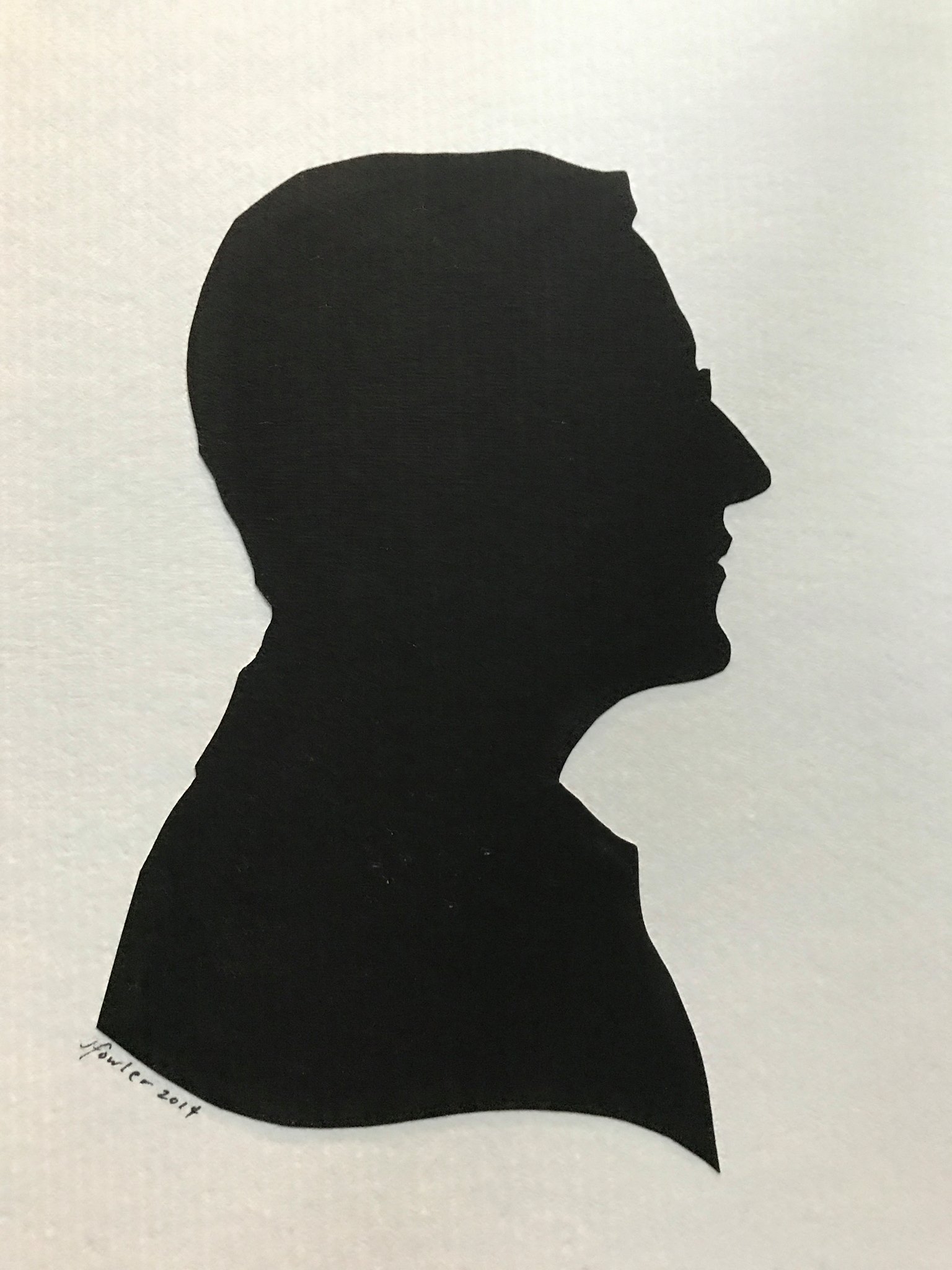 "Alpha Libraries are great! With six radio stations, to be able to find the sound elements that we need to make our stations sound great!"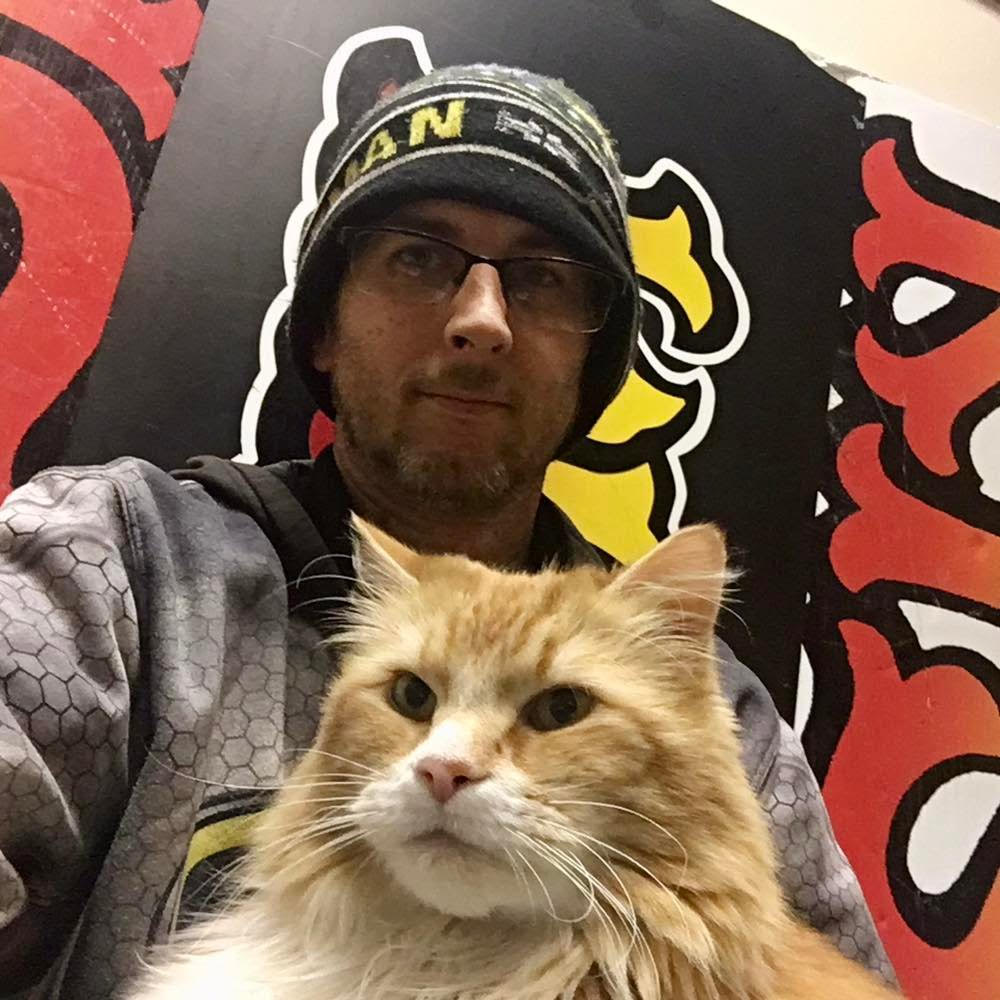 "We chose Alpha Libraries for a couple of reasons…the ease of navigation and customized searches, the immenseness of the library and variety of genres and styles, the fact that it is perfect for today's commercial production needs and…well, I guess it's more than a COUPLE of reasons. Alpha just stood out as the very best for radio production and imaging!"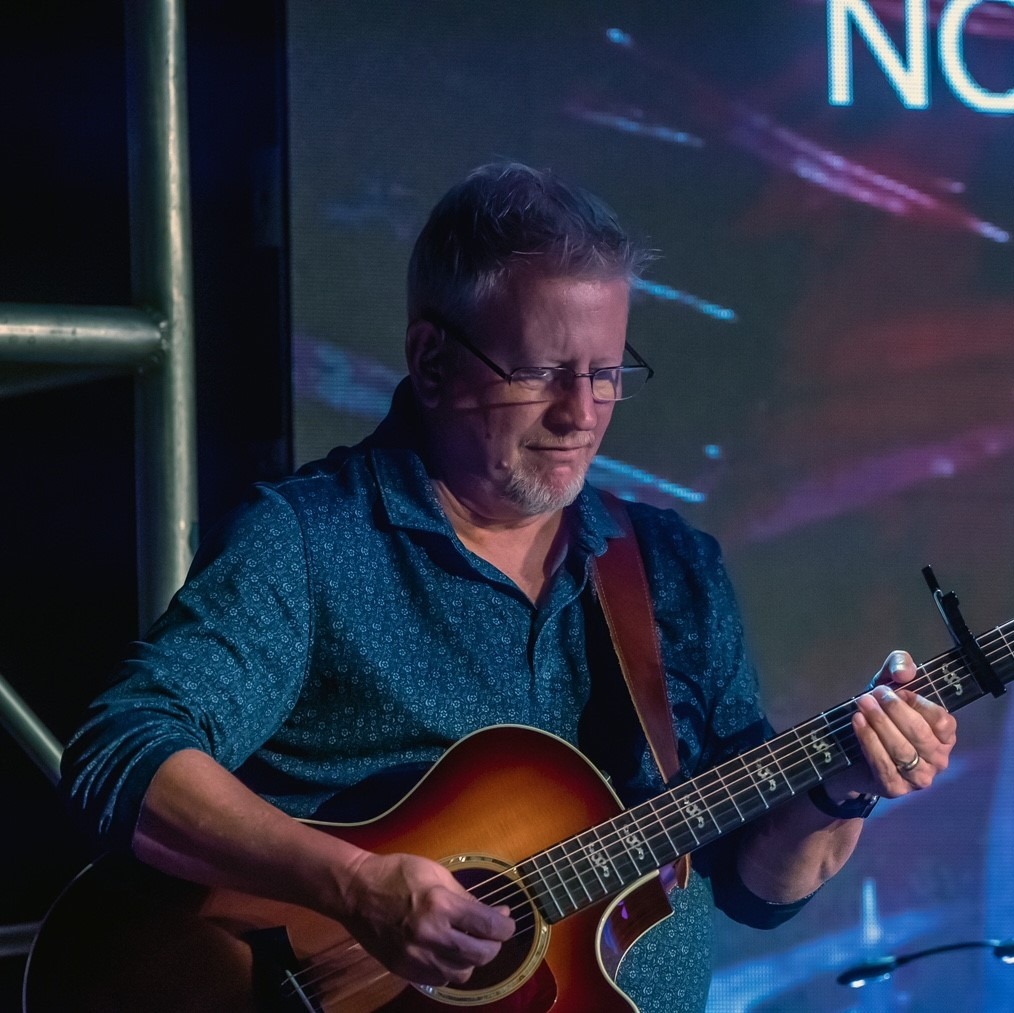 "I use 'em everyday here as I work with 4 Iheart markets….with various formats from Urban hip hop to Country to News Talk and A/C to CHR and Modern Rock. This is the most versatile library I have worked with that REALLY meets our needs! I love Alpha Libraries, it's super awesome!"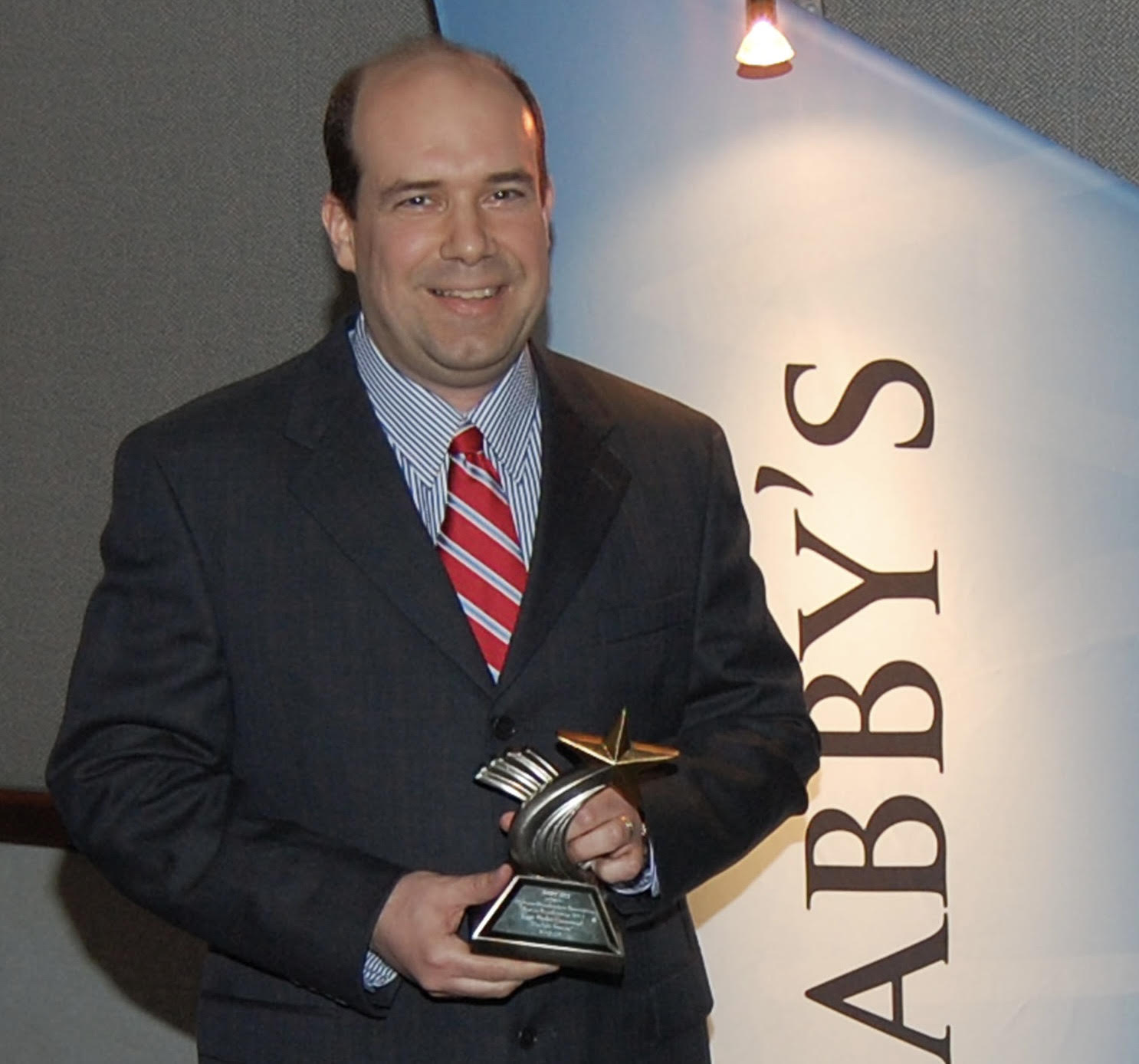 "Alpha Libraries has been a wonderful tool for our organization. We have been able to find and use lots of elements, music beds and other items for our radio station. It has been wonderful because we don't have to go looking elsewhere for audio files. We highly recommend their services."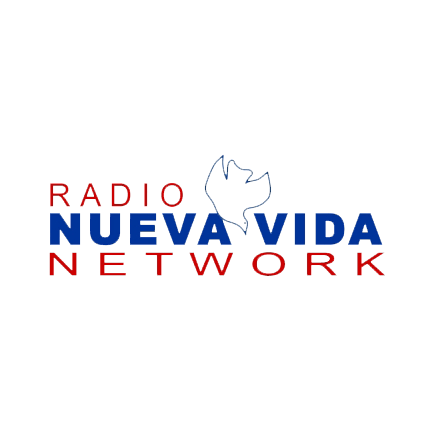 "Whatever type of music or production element we need, we find it with Alpha Libraries. Whatever our clientele request, we find easily with Alpha. They have us covered with all genres & elements for all of our formats and podcasts. Alpha Libraries for Radio is exclusively what we use at iHeartRadio San Francisco Production for our commercial production."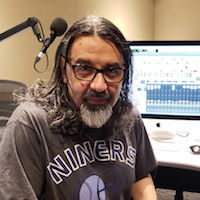 "I've been in radio forever, and I've seen many production music libraries. Some of them are very good. But Alpha Libraries for Radio is beyond good. It's not just A library. It's a library of libraries. It is THE best and biggest production music library I have ever used. You're like a kid walking into the neighborhood candy store. But as soon as you open the door, you realize you've walked into a huge warehouse, no the manufacturing plant, where every single candy ever conceived is available to you. You know that scene in Harry Potter? When they walk into the little pup tent. But after they enter, it's like a hotel suite. That's what Alpha Libraries is like. And the library keeps getting bigger. Oh, and it also comes with a suite of sound effect libraries. That's a cool bonus. Bottom line: if you're not using Alpha Libraries for Radio, you're not using the best library out there."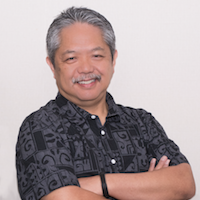 "I haven't come across an audio library so extensive as Alpha Libraries. Navigating thru the site is a producers dream, type in what you're looking for and Alpha Libraries pulls up exactly or close to what you're looking for! Overall, Alpha Libraries is a time saver, especially when I'm producing spots that need a quick turnaround for a client and I don't have time to search all over the internet for a music bed or sound effect, Alpha Libraries for Radio has it!"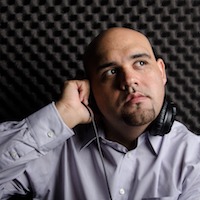 "Alpha Libraries have the most robust, high quality, unique and interesting production library available. Combine that with an awesome search engine and ease of use and you'll never go anywhere else."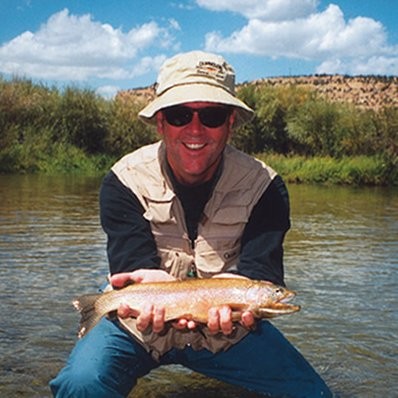 "I've been Production Director at our 4-station group for 20 years now, and Alpha Libraries for Radio is by far the most user-friendly and deep library. When you work in production, you need a music bed, and you need it NOW. The search feature works great and you can narrow down what length, tempo, etc…that you want and download it quickly! Most of the time, I can find a music bed in a under a minutes time, that's awesome! The library is also very deep with a great variety of all genres. I would definitely recommend Alpha Libraries for Radio!"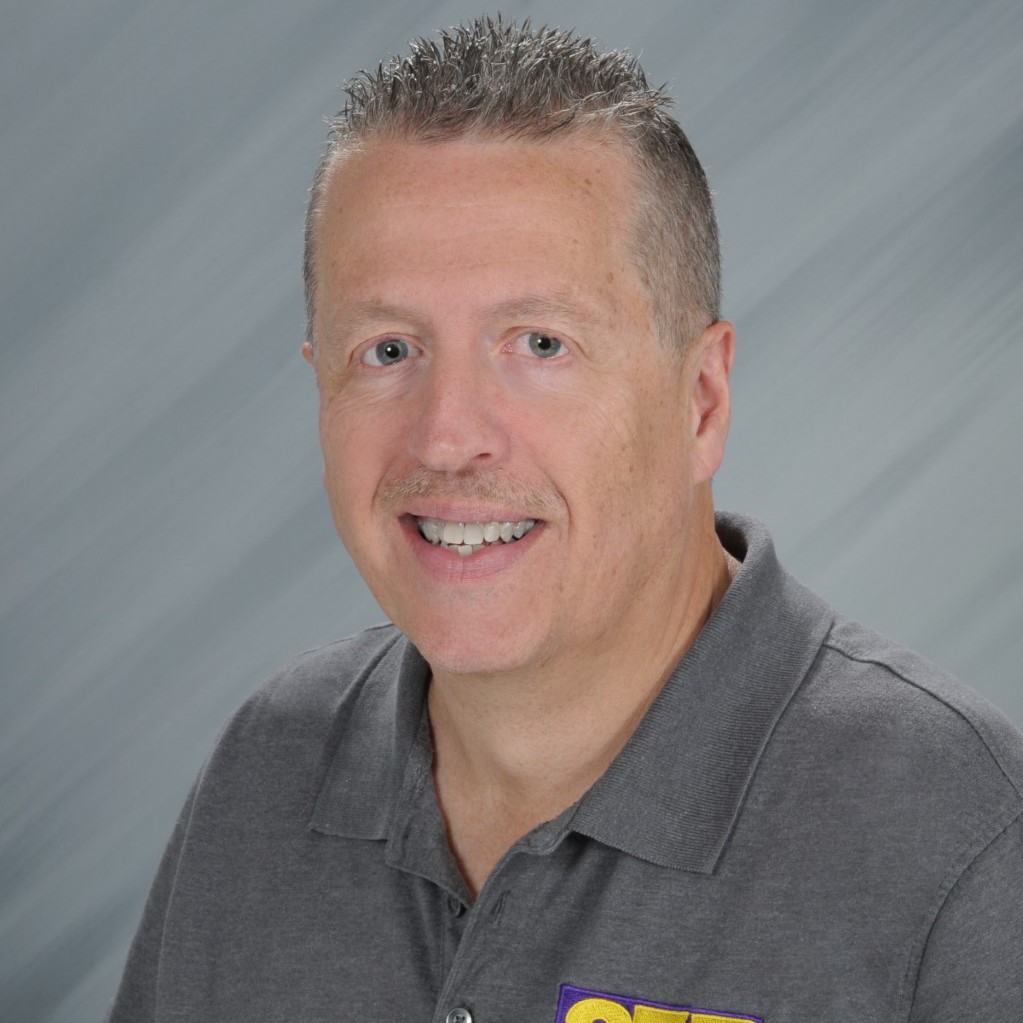 "We are always looking for new ways to stay fresh and on top of our imaging for our formats. With Alpha Libraries the amount of content at our fingertips to do just that is absolutely astounding. Love it!"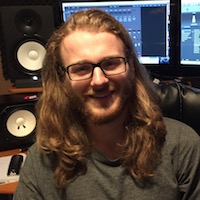 "Alpha Libraries for Radio has been a game-changer. There's no sacrificing quality for quantity and the site interface makes finding the right track super easy. The existing tracks combined with the 6 new albums every day means our producers never run out of fresh material for their creative productions. We're incredibly happy with Alpha."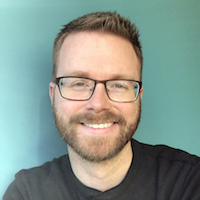 "With Alpha libraries the possibilities are endless….It's a producer's wet dream…. Can I say that?"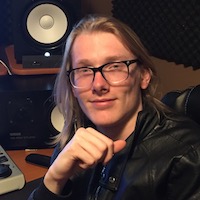 "Alpha Libraries for Radio are a must have for your station unless you are okay with being mediocre. As the Creative Director of the Number 1 Sports Radio Station in the World, I know the importance of not settling for less than exceptional. WFAN is the Home of the Yankees and the NY Giants and Alpha is part of our winning Team."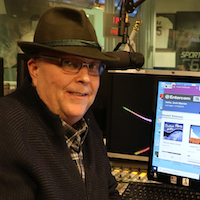 "Alpha Libraries for Radio is an incredible tool for imaging & production. For specific types of beds to the perfect promo bed, it's super easy to search and find tons of options for whatever project I'm working on. Alpha Libraries has such an enormous library of music, it's great for any type of imaging. From 97.1 AMP Radio to imaging our digital channels like Channel Q…..Alpha is the key resource for production."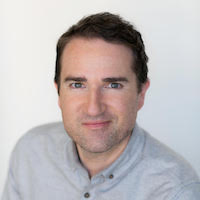 "Talk about custom…Alpha Libraries helped us fix a Podcast problem with a first-of-its-kind solution! Us broadcasters do business a certain way, and Alpha speaks broadcaster in a digital dialect. 5 star Amazon rating from me…"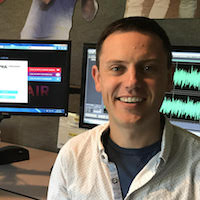 "I LOVE your music service. I always thought our previous library was the best. However, after using Alpha Libraries for Radio for a couple of months I was a convert. Alpha Rocks! I think the overall sound of your music is better, the variety is better, and the web interface is better (much better!)."…"Years later I still feel exactly the same. Hands down the absolute best in the business."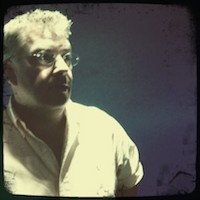 "I've been doing this a long time and Alpha is by far the most incredible production tool I've ever heard"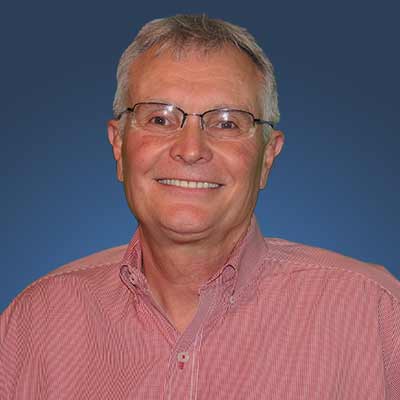 "I have almost 20 years in the radio industry and Alpha Libraries is my all time favorite music library. It is the most comprehensive music library I've ever used. I love the search features. I'm really able to narrow down just what I'm looking for. If I can't find it, they are quick to help. Having it completely digital makes working remotely a breeze. No matter where I'm working from, I have access to millions of music beds, imaging elements and sound effects. They get my highest recommendation. I won't use anything else!"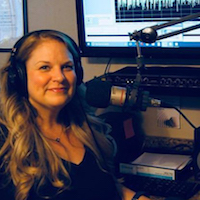 "Music selection has always been the absolute most tedious and time-consuming part of any production project, often wasting hours culling through a dated CD library to find just the right beds. Alpha Libraries for Radio has simplified and streamlined the process beautifully with their massive collection of music and SFX literally at my fingertips. Spots and promos are completed much faster now, thanks to Alpha Libraries."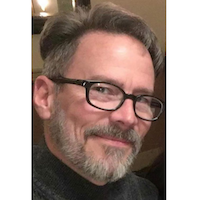 "Elvis always wants the best and that's what we give to him. Alpha Libraries has taken our imaging and production to the next level.
The fact that I feel we were already pretty close to the top in both those areas just goes to show how comprehensive this library actually is!"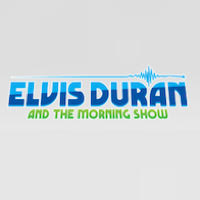 "I started on a sonic journey of discovery with Alpha Music Libraries 5 years ago. To say that "after all this time" we've barely scratched the surface, is a fact. They constantly add new libraries and sound design, and that keeps my ears buzzing. When I started down the road of audio production and sound design 26 years ago, we had "a smattering" of a CD Library to work with. Times have indeed changed. The depth and volume of music and effects in this library are like the stars dotting the heavens, and I'm not even close to being done exploring it. I've said it before and it remains true to this day, it's the best production library in existence."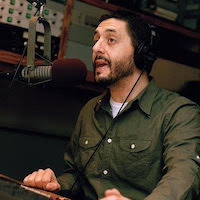 "Alpha Libraries for Radio has unmatched selection with constant additions. Plenty of mix-outs, long versions and pre-edited lengths to give everyone and everything a signature cut. Deep genres for spots, scoring a podcast, or a morning show bit. With Alpha Libraries you can do it all in several styles. Ethnic, cartoon, reality show, whatever you dream up because it's all there and keeps going. Imaging and trailer FX plus multiple SFX libraries are in Alpha too. Keeps you creative. Turns a search result into a massive list of options, all without switching pages."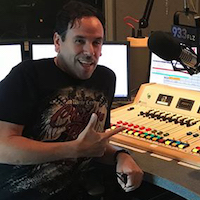 "What we create between the songs on our stations is what gives us the edge.
 Alpha Libraries for Radio has taken our stations in Honolulu to the next level in sound production.
 From creating sizzling imaging packages for our stations to selecting tracks for promos and commercials. I haven't seen anything else that even comes close or compares. The music that Alpha has assembled from all the different artists and libraries included is what we needed to produce the stations and increase listeners and ROI for our advertisers. I've always enjoyed being on the cutting edge with my stations
 and with Alpha Libraries on my team you can hear the advantage. This is the production library my staff can't live without!"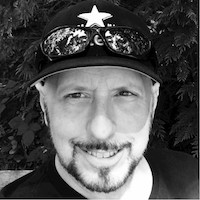 "How do I want the promo or commercial to feel is the first question I ask myself before producing. One of the greatest things about Alpha Libraries for Radio is I can literally type in the feeling I am looking for and in and instant have 100's of tracks (if not more) to choose from. All top quality, all special, and all one of a kind. I've worked with many libraries over my 20 years in radio, and Alpha Libraries is and always will be my number one pick. You will love it."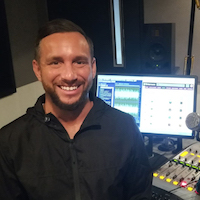 "With the amount of produced things we do at One Putt Broadcasting, from spots, promos, reads, or anything that can help us in a highly competitive marketplace, Alpha Libraries for Radio gives us that edge we need to produce and execute, both for clients and the sound of our 7 radio stations."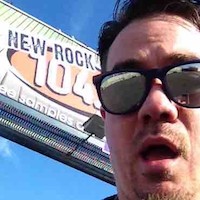 "Alpha Libraries for Radio is the most comprehensive music and SFX library we have ever used. Tracks are added weekly. The SFX section includes Voice Clips of people saying different things and one of our sales people used clips from that category to create almost an entire ad and it won a broadcast award. I can search for a style or mood of music and usually find what I'm looking for within the first 5 tracks that populate."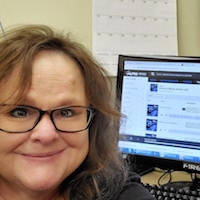 "UNPAID ENDORSEMENT: I've been doing production for 50 years (really!). Thousands of spots & programs. ALPHA Libraries is the best I have ever used. I use it every day and love it. ps- Steve – please don't raise the rates just because I said that."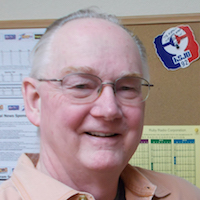 "Alpha Libraries is an amazing upgrade! BIG !! The beds are fresh, current, and exactly what we were looking for. At first it was a little overwhelming because there is so much content to choose from… But with our six station cluster, we are now getting so much more variety that you will never hear a producer pick the same bed! With Alpha, If you can't find what you are looking for …then you will never find it! It's nice to be on the cutting edge of production… Alpha Libraries = LOVE IT !!"
"I LOVE using Alpha Libraries for Radio!! I've had it for quite a while now and I would NEVER consider using anything else. It is hands down the freshest, deepest, and best organized music, sfx, and production imaging library that exists in the world of audio production today. From the time that I started using it, MY CREATIVITY WENT THROUGH THE ROOF because of the freedom and inspiration that I get from Alpha Libraries. In a world where 'content is king' you have to have the best music, the best, sound effects, and the best audio quality. This library gives me and my clients a huge advantage in a very crowded marketplace."